Email us at msangeldemon@aol.com
Welcome all tenebrous souls and curious ones! I am glad you could stop in to visit. During your stay, I hope you enjoy yourself. It is my goal to entertain and inspire you!
Regardless of who you are or what you choose to do in life, I truly believe that everyone has a fascination with dark things. There is this primitive side that dwells deep within that wants to walk the edge between day and night, dance in the shadows between good and evil. We all have a dark spot - whether we admit it or not. Some express it with a passion for aggressive, promiscuous music, or a lurid Stephen King paperback collection. Maybe you love the little rush in your blood that comes from a scary movie late at night or perhaps you enjoy Halloween because you can dress up and slip some plastic fangs between your lips. Whatever your expression, its your darker nature escaping. We just can't be pink, white, sunny and cute ALL the time. It's not healthy! I created this website to express and share my own tenebrous nature with others like me. If you met me on the street, you would never guess I have a pair of custom fangs, "Manic Panic" makeup, a "Roebuck" coffin purse and an extensive Dracula collection. What makes us exciting are the many facets to our personalities - its what makes us unique and truly beautiful. I encourage every visitor to participate and share a piece of their shadowy side. So, drop me a line, post a poem, comment, doodle, photos or whatever. Explore a part of you that you've been hiding. Most importantly, have fun doing it - and don't be afraid of the dark!
~ as written by Eternal Mistress Ms. Angel Demon.
Greetings Kurai Koishii
(Dark Loves)
I am Mistress LC Harrison,
sister of Ms. Angel Demon.
All my life I have loved things from the dark. I loved watching The Twilight Zone, when I was just a small child. I had a Monster Club with my Sister; my favorite monsters being the Werewolf and Frankenstein. As a teen, I loved Edgar Allan Poe and Mary Shelley. I became a Gothic Horror writer myself. I didn't delve heavily into Gothic culture until college. Before that, I kept my dark side a secret. My Sister and myself have much in common from a love of Vincent Price and Lon Cheney to tastes in music and style. I happen to also adore Boris Karloff! I love Japanese Horror, and the darker tastes of the Visual Kei system; such as Kote Kei, Goshikku Kei, Kurafu Kei, and Iryou Kei. (If curious, you may find out more on my blog
http://vktutelage.blogspot.com/ ) I have interest in ghosts, Metaphysics, spirit communication, cemeteries, Horror film, and Gothic Rock music. My greatest inspirations are Stephen King, Alice Cooper, Takashi Shimizu, Mana, Lord Byron, Tim Burton, Mary Shelley, Washington Irving, and Peter Steele.
I hope that I can keep Tenebrous immortal, darkly inspiring, and devilishly entertaining.
~ from Mistress LC Harrison
Looking for others who share your point of view? Tired of the pink hearts and sweet candies approach to your love life with other dating sites? Well, stop spending all your time alone in the dark and check out GothicMatch.com. Make a new friend or begin a new romance today!
* Mistress' note ... I just discovered another great alternative dating site called "Aonghus Og" . They seem to have a lot of diversity and activity here - a full range of personals. Check it out!

CLICK HERE!
Searching for a TENEBROUS destination for a family or romantic vacation?
Considered one of the world's 10 most haunted destinations,
The Queen Mary, in Long Beach California, is the ultimate trip! I was fortunate enough to stay on this ship overnite as well as dine there on several occassions. The accomodations are luxurious without emptying your pockets. Best of all - everything is self contained on the ship, providing round the clock entertainment. They now offer a variety of nocternal tours for every budget. Take a historic stroll in the dark for $16 or dine with the dead for $120. Don't plan to sleep at night though - even a skeptic can't deny the "haunting" scenery of this historic vessel.
Bored out of your skull? Thirst for adventure? Can't sleep?
Try a ghost cam web site! They have dozens of links to real cameras set up in alleged haunted locations. Be a
"Ghost Hunter"
and watch for creepy happenings. Report your
paranormal experiences
, impress your friends! Don't laugh, you may be surprised what you discover! Click the icons above and below to get started.
Looking to put some BUMP in your night? Try a visit to "hauntedhouse.com"! They are a complete experience from a scary place locator to spectral shopping and so much interactive fun it will keep you creeped out for many nights to come.
Consider yourself an expert in ghosts and the unexplained? How about getting a certificate to prove it! Flamel College is now offering online course study for degrees in the Paranormal. You can receive an official certification, become a Parapsychologist, a UFO Investigator or just explore our TENEBROUS world. This is legitimate education so there are text books to purchase and a tuition fee of $65 - $95 to enroll.
Everyone has a TENEBROUS spot in their soul!
Don't be afraid of the dark ... EXPLORE!

Please, introduce yourself! Click my spell book to sign in!
Vampirewear.com
has expanded their line to include some of the most unusual goth sportswear and jewelry around! Home of the official Vampirewear T-shirt with tiny little bite marks on the neck, they have also created a cute little necklace to accessorize with. A small fang shaped vile filled with "blood" dangles from a black cord with an optional bat "guardian". Now
that
is Tenebrous beach gear!!! Check out the site and shop!
Mistress has a confession. My first crush was on Vincent Price! It began at a very tender age, in second grade, when I saw a Disney film at school called "Born In Freedom - The Story Of Colonel Drake". My most prized possession is a Vincent Price cook book from the 1950's. I have loved every film he has ever made, admired his gracious elegance and still swoon at the sound of his dynamic voice. If you loved him too - you must check out these sites ...
THE VINCENT PRICE TRIBUTE SITE
If you never crawled out from under your rock and have no clue what I am talking about, check out the above sites immediately and catch up with the rest of us!
Happy 100th birthday, Vincent!
One Of Mistress' Favorites
One thing I just adore is a haunted house! I can't think of many more fun than
Walt Disney's Haunted Mansion
! While late nite surfing, I found the most adorable site! "Doom Buggies" is dedicated to fans for every aspect of this
immortal ride! If you have never been to a Disney amusement park or if you love the attraction like I do ~ you'll DIG this interactive site. Check it out!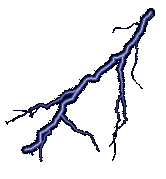 Searching for tenebrous glamour? Mistress found the cosmetic line that has been colorizing
JRock
.
LIME CRIME
has an amazing prism of mind blowing shades for eyes and lips! You just have to love a company that calls their products "beauty weapons".
Mistress' favorite cosmetics just got even better! Manic Panic presents their "Collection". Tish & Snooky have created nifty all-in-one pallets that allow you to convert to a "Creature of the Night" in a flash! Pallets sell for about $25 and come complete with shadow, gloss and powder foundation. They also have some awesome lips and tips for further pulchritude pleasures! The classic line is also available at Manic Panic Online , where you can browse everything this fabulous & famous brand has to offer!